What My Students Say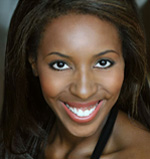 I met Debra in 2005 and studied with her for over a year. From my very first lesson with Debra, I knew I had found a great match in a voice teacher. Debra really set me on the path of beginning to find my own personal voice, and not emulating sounds of other people. She is a highly trained technician, and she breaks down the anatomy of the voice, so that you understand what you are doing and can replicate a particular sound without ever hurting your instrument. Moreover, Debra's strength lies in her ability to connect to the heart of her students. By putting you at ease, she enables you to sing without tension, and frees you up physically so that you can sound your very best. Debra is simply a phenomenal teacher, and I can't wait to take lessons from her again... when I get off tour!
Daisy Hobbs
Memphis (1st National Tour); Camelot, Pittsburgh Public Theatre; The Wiz, Baltimore Centerstage; Cinderella, Paper Mill Playhouse
---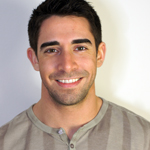 I have been studying voice with Debra Wiley since my voice changed around the age of 15. Her knowledge and expertise in the world of voice is extensive. Debra's way of teaching is extremely effective, and provides a comfortable environment while learning the proper vocal technique. She has guided me through countless auditions, many of which have led to bookings. My voice would not be what it is today without the help of Debra Wiley. Thanks Deb!!
Frankie Galasso
Jersey Boys, 1st National Tour (Joey Pesci/Frankie Valli understudy); Dream Street, member – Platinum selling vocal group; Night of The Hunter, musical soundtrack; Winnie the Pooh, singing voice of Christopher Robin on VHS movies.
---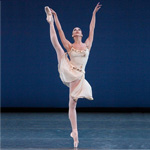 I am a ballerina with the New York City Ballet so you might understand that it would be difficult to try to express myself through my voice. Debra Wiley was highly recommended to me through a colleague. From our first meeting I knew I was in safe hands. She was kind and nurturing and truly believes in you at every stage of your development. Her passion for singing and acting is the force behind her amazing teaching skills. I have learned so much from her and believe that my level of artistry has greatly benefited from our work together.
Maria Kowroski
New York City Ballet principal dancer
---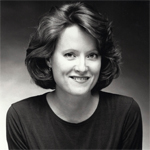 Debra took me from a case of vocal cord paresis back to vocal health, rebuilding my technique from the ground up. I will always be grateful for her courage and persistence, as she encouraged me to make the effort and believe in myself. Not only is she a superlatively talented voice and acting teacher, Debra is a warm, funny, insightful person, who helped me turn my frustration and sense of betrayal at my injury to joy at making music again.
Nancy Nichols
Trinity Rep, Alaska Rep, Pittsburgh Public, Missouri Rep, Delaware Theater Co., Twelfth Night (Maria), Romeo & Juliet, Hip to Hip Theater Company, Queens
---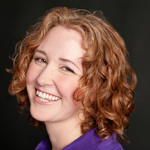 Debra is hands-down the best voice teacher I've ever had. Her presence in the studio is positive, empathetic and welcoming. Working with her has changed my entire approach to singing. Not only is my technique stronger, I now sing from a far more open, feeling place. She's amazing.
Johanna Weller-Fahy
On the Twentieth Century (Lily Garland), Theater at Monmouth; Book of Crazy: The DSM-IV In Song (Performer and Co-creator), The Duplex and Cape May Stage; Made in Heaven, Soho Playhouse.
---

Debra has been my teacher for 10 years, during which I've studied both acting technique and singing (musical theater and classical styles). She incorporates acting as well as singing technique within every lesson! At this point in my training and career, we focus on integrating the two for my auditions and performances. Debra corrects any problems in voice production while guiding me through the dramatic progression of the song. I've learned not only how to sing well, but also how to perform fully – and have fun doing it!
Eva Nicole
Beggar's Opera (Mrs. Peachum); Mr. Shakespeare & Mr. Porter (Titania), Medicine Show Theatre, NYC; Uncommon Chord, Central City Chorus.
---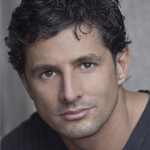 I have been a voice and acting student of Debra's for two years, and she is an integral part of my professional life. She is one of the foremost singing teachers New York City has to offer, so the vocal technique and guidance I have received are second to none. Her acting coaching has been truly superb and I consider her counsel a vital part of every role I prepare.
Martin Harvey
Come Fly Away, (Hank) National Tour, dir. Twyla Tharp; Carmen, Metropolitan Opera (lead dancer), Film, DVD; Dirty Dancing (Johnny) Aldwych Theatre, London.
---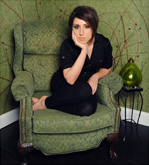 My time with Debra was some of my most valued time as a performer. She has this uncanny knack for bringing you to a place both mentally and physically that forces you to discover your own voice. No if's, and's or but's! I will forever hear her practical techniques and words of wisdom echoing in my head whenever I can't seem to find a solid approach to a note or phrase. I like to call her the "singer's secret weapon!"
Joanna Burns
Nationally touring singer-songwriter/producer. Played with Harry Connick Jr., Ingrid Michaelson
---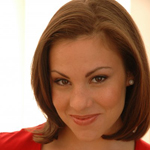 I consider myself blessed having studied with Debra for 7 years. She has a passion for music that is both encouraging and inspiring. Her knowledge and ability to teach different styles has helped me to book a wide variety of jobs in musical theater. She goes above and beyond teaching technique by getting her students to address the story and emotion in order to perform with honesty, excitement, and ease.
Ashley Anne Russ
Disney's Tarzan, post-Broadway premiere; Tokyo Disney, Off­-Broadway, NYMF; Roles in several regional productions and tours across the US
---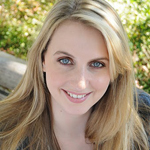 Debra Wiley is a uniquely gifted singing and acting teacher. I have studied with her over the years on various acting and musical projects and I am always impressed by her knowledge, patience and creativity. She re-worked my classical technique and also taught me the Broadway "mixed" belt, allowing me to move smoothly from singing classical music to the vocal adjustments needed for Broadway and standards. As stage director for my solo recital, she brought together a wonderful combination of music and storyline, making it a sold-out success! She has coached me through numerous, dramatic productions, providing invaluable character insight so that I always feel solidly prepared for any audition or show. Debra has an exceptional ability to engage and refine a performer's innate vocal and dramatic talent. Her approach is a complete technique to train a confident, thriving performer.
Ashley Gorham Johnson
Gondoliers, H.M.S. Pinafore, Blue Hill Troupe (NY-based); Patrick and Lisa's Wedding (Heidi), Manhattan Repertory Theater, NY; The Pirates of Penzance (Edith), Regional
---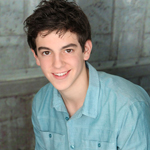 Since I've worked with Debra my voice has improved and grown beyond my expectations. I have a new level of mastery I didn't have before and I'm doing things I didn't know I could do. Debra also helped me a lot when it came time to prepare for college auditions. We explored a lot of material, and then built a strong portfolio including specific audition monologues and songs ranging from art songs to modern rock songs for all my different schools. I would never have been ready for my college auditions without her help.
Joe M. Picard
Don't Look Down (band) Singer/Songwriter; The Musical Adventures of Flat Stanley, Kennedy Center, D.C., James and the Giant Peach, (NY), The Phantom Tollbooth(NY) iTheatrics
---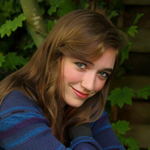 Debra Wiley is easily the most inspiring teacher I have ever worked with. I started out as a scared little freshman in high school who was terrified to work with such a talented singer/actress. Now I am a senior in high school who is attending Ithaca College's BFA program in Acting this Fall. Without the help of Debra Wiley, I would never be where I am right now. Not only did she help pick my audition material, but she prepared me for the rigorous audition process. My confidence has grown tremendously with her help. My experience with Debra has been nothing but positive. She gives me a strong sense of trust and safety which allows me to develop my skills and knowledge in a nurturing environment.
Brianna Ford
Ithaca College BFA Acting program; The Threepenny Opera (Polly Peachum); Midsummer Night's Dream (Hermia)
---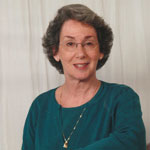 Debra is a fabulous teacher - working with her is always a pleasure and a challenge! I came to Debra as a retired person who wanted to sing more easily and fully; I thought I might eventually try to become part of a chorus. I have learned so much since then! Debra's standards are very high and her constant encouragement makes me want to live up to her highest expectations. I do sing in a chorus now and every day my practicing lifts my spirits. What could be better?
Nancy Schmiderer
---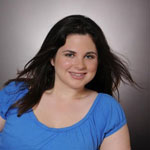 Even though I've only been working with Debra for a few months, I've already learned a lot from her! She is an excellent, incredibly supportive teacher. In the past I worked with teachers who were distant or uncommunicative, but Debra welcomes questions and is extremely passionate and caring about her job. Another very unique quality is how she encourages you to find and trust your personal best, and not imitate someone else. I am very happy to have found Debra!
Rachel Goodman
The Wizard of Oz (Mayor), Footlighter's Theater; A-List Improv Group (Philadelphia)